Giving Patients What They Need to Succeed
We give you the nutrition you need to stay healthy after bariatric surgery in the fewest number of products possible.
Here at BariLife, we believe in supplement options that are:
Practical: easily build your new regimen and actually stick to it.
Affordable: you shouldn't have to break the bank in order to stay healthy.
Holistic: you'll find recipes, meal plans, exercise info, and other tips to build a full, active life post-surgery.
When you decided to have bariatric surgery you probably focused all of your attention on the things you wanted to do, things that your weight has kept you from being able to do in the past.
Things like:
Riding roller coasters at theme parks instead of waiting for your friends and family to get done with the rides.
Being able to keep up with your kids at the park while they play and run around without having to stop and rest.
Getting down on the floor to play with your grandchildren without any pain or needing help to get back up
You probably didn't think much about taking vitamins and drinking protein shakes around the clock for the rest of your life. The last thing you thought about was the possibility of developing horrible, life-threatening deficiencies like:
Anemia
Bone loss
Tooth decay
Night blindness
Nerve damage
You need to be healthy to enjoy those activities. But without proper nutrition after bariatric surgery, the dream of doing all of those fun and exciting things in your new life fades away.
That's why Bari Life was created.
Founded by a real bariatric surgeon who wanted better results for his patients.
Hi, I'm Dr. Stephen Boyce. I'm a bariatric surgeon and founder of Bari Life.
When I first started devoting my practice to bariatrics I knew I needed something to recommend to my patients in the form of supplementation. But at the time, the options that were out there were either
Too complicated
Too expensive
Not adequate for bariatric patients
I quickly realized that asking my patients to follow a complex and expensive vitamin regimen they weren't able to follow it as we needed them to.
One thing I know is that if they didn't take their supplements correctly, they were almost guaranteed to develop dangerous deficiencies.
What I did was combine every single vitamin and mineral into one supplement. This allowed me and my staff to ask my patients to purchase only 1 bottle for all of their vitamin and mineral needs.
Highly Qualified Professionals
Meet Our Team
Stephen G. Boyce, MD
Bariatric Surgeon and Founder of Bari Life®
Dr. Stephen Boyce obtained his Bachelor of Science and Masters of Science from Texas A&M University, College Station, before beginning medical school in Dallas, Texas at the University of Texas Southwestern Medical School where he received his medical degree. Surgical Residency was performed at Parkland Memorial Hospital in Dallas where he completed his general surgery training. He was introduced to weight loss surgery at Parkland under the tutelage of Dr. Otto Wilbanks, a pioneering father of weight loss surgical procedures.
With over 30 years of experience performing bariatric surgeries, Dr. Boyce has completed over 5,000 weight loss surgical procedures, has special training in advanced laparoscopic surgery and has also completed a Masters Certification in Bariatric Surgery.
He started his own practice the New Life Center For Bariatric Surgery in Knoxville, Tennessee in 2002, which shortly after became one of the Nation's first Centers of Excellence (7th in the Nation) in 2005. He is an active educator for Ethicon Endo-Surgery and he was the first physician to be awarded by the Obesity Action Coalition (OAC), "Outstanding Membership Recruitment by a Physician Award," and for 2014, 2016, 2017 and 2018, as well.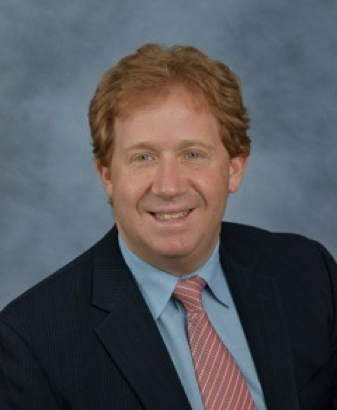 Dr. Mitchell S. Roslin, MD
Advisory Board
Mitchell S. Roslin, MD has dedicated his professional career to the treatment of morbid obesity, and he is recognized as a one of the best weight loss surgeons in New York. Dr. Roslin has been performing weight loss surgery in New York since 1994 and laparoscopic obesity surgery since 2000. He was part of the LAP-BAND System clinical trial and has expertise in duodenal switch and revisional bariatric surgery. He is frequently asked by private bariatric practices all over the country to teach established surgeons new techniques and procedures. Recently, Dr. Roslin has served as invited faculty and given talks in Israel, Mexico, and Europe.
Additionally, he has been an innovator in the search for new and better treatments. He holds several patents in the emerging field of Pacing Technology for the treatment of obesity. Most recently he has designed a method for the endoscopic treatment of relapse following gastric bypass. In 1996, he was made the Director of Bariatric Surgery at the Maimonides Medical Center. In 2000, he was appointed the Chief of Obesity Surgery at Lenox Hill Hospital in New York City and has supervised its growth into one of the most prestigious programs in the United States. Dr. Roslin is also the President of Manhattan Minimally Invasive and Bariatric Surgery PC. He is a faculty member at the Minimally Invasive Surgical Symposium, The Consensus Conference on Sleeve Gastrectomy, and he is editor of the VideoTextBook of Bariatric Surgery. He serves as the major teaching proctor for sleeve gastrectomy and duodenal switch, and he is the course director for symposiums on revisional bariatric surgery.
Dr. Roslin has received numerous awards during his career. He was named one of New York's Best Minimally Invasive Surgeons by New York Magazine and has been on both Castle Connolly and New York Magazine's 'Best Doctors' lists.
Ciara House, MS, RD, LDN
Advisory Board
Ciara Csanadi House completed her master's degree in Nutrition and her Dietetic Internship at the University of Tennessee. She holds a bachelor's degree in biology from Florida State University and a nutrition degree from the University of Tennessee. Ciara is a State of Tennessee licensed Dietitian/Nutritionist. She has worked in multiple areas of nutrition including collegiate sports nutrition, clinical nutrition, and adult weight management.
The funny thing is that I never intended for Bari Life to leave my office. I just needed quality vitamins to help my patients stay healthy, and I know they'll help you, too.
Part of my practice is training surgeons on how to do the bariatric procedures. The topic of vitamins would come up and I'd explain how Bari Life works. They always asked "how can my patients get this?" and that's when I realized that we could be helping more patients outside of my practice.
Aside from providing the absolute best bariatric supplements on the market, we also understand that life after bariatric surgery involves more than supplements. That's why we regularly come out with new recipes, blog articles and more to help support you in all facets of post-op life.
We have the expertise of an entire bariatric clinic behind everything we do.
A Transformation to Be You
We want to help protect and promote the newfound freedom and renewed confidence in a world that stigmatizes obesity. We help patients make a lifestyle commitment to enjoy the new person they have finally become with the right supplements to support their new life.